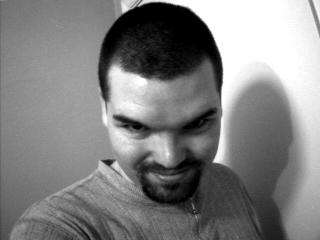 Dateline: January 23, 1998
SiD_V is far from complete. But I wanted to get this online.
Why?
On the 23rd I am 23. As I write this it is just shy of midnight on the 22nd. I am preparing to go out with a few friends and drink in the next year of my life.
I feel great about this new year. As you can tell by my hair, it's a time for change!
That being said; what better time to roll out:
Silicon Dominion issue 5
---
Over the next weeks I will be greatly enhancing this issue. For now go take a look at the past issues.